Tactical Super Director Deanne Firth is finalist at the Australian Accounting Awards 2018
Deanne Firth, Director at Tactical Super, is one of the finalists in the Superannuation Auditor of the Year category of this year's Australian Accounting Awards hosted by AccountantsDaily.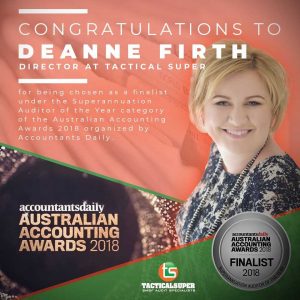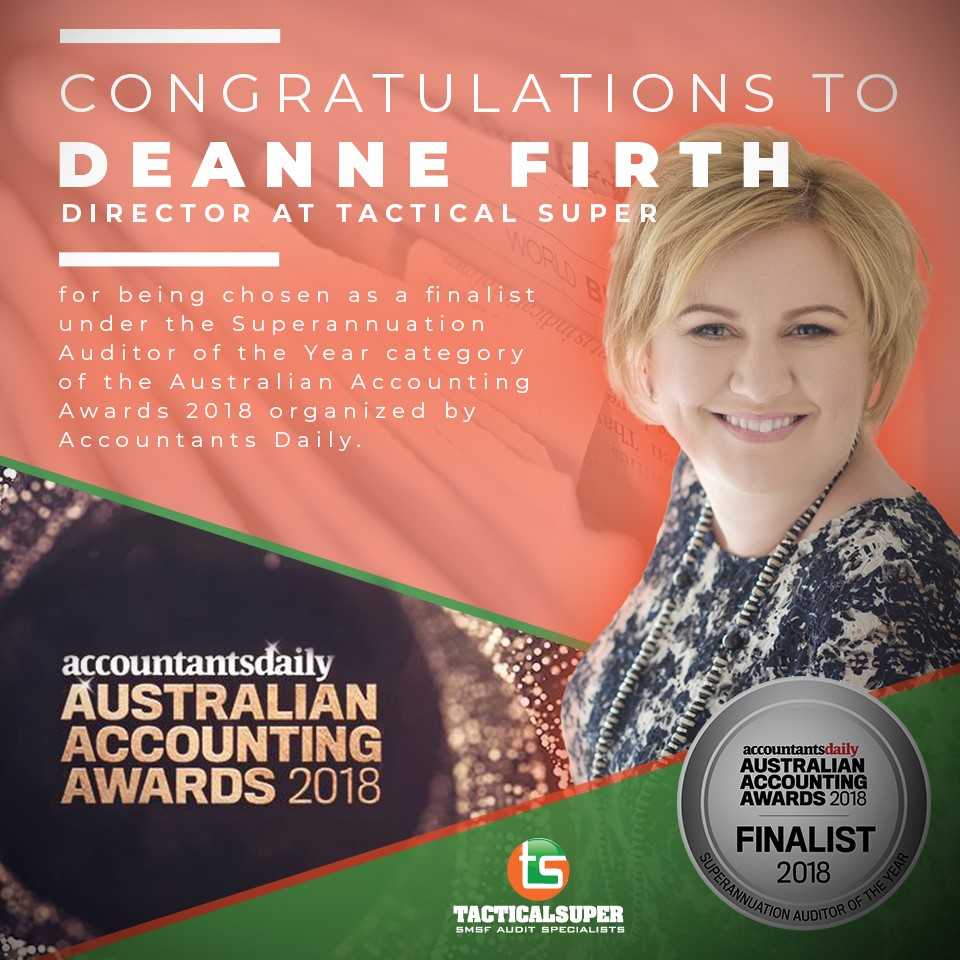 The Australian Accounting Awards are the benchmark for excellence in accounting and professional services. Since 2014, the awards have celebrated the best of the best in accounting, and are the most coveted award for Australia's accountants, bookkeepers, accounting firms, innovators and industry leaders.